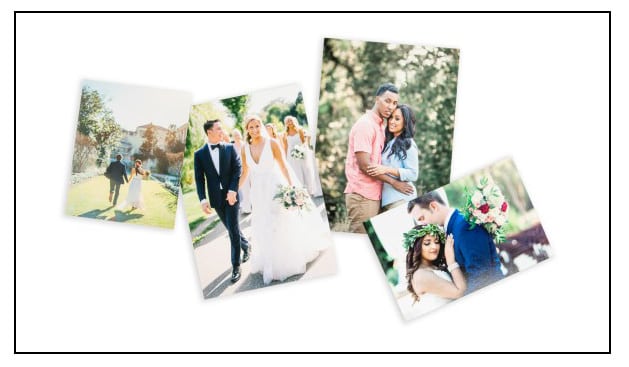 Paper
Our full-service lab delivers 100% color accurate, quality prints, and first-class finishing services. Our premium photographic prints have an archival longevity of 100 years in typical display conditions and 200 years in dark storage.
We print on Lustre, Glossy, and Metallic Kodak Endura Professional photographic paper. We use Fuji Crystal Archive Professional Paper for our Deep Matte photographic prints. A variety of optional mounting substrates are available, as well as coating and textures.
For simplicity in ordering, all sizes aren't listed in our shopping cart, but all sizes are available.
Finishing Options
Our photo prints can be mounted on a variety of substrates. Mounting gives your prints a sturdy backing, making them easy to frame.
Texture is available for Lustre, Glossy, and Metallic prints up to 24×30″ in size. Three different texture options add a professional touch to prints and help protect your images.
Lustre coating is available for Lustre photo prints only. It provides a matte finish and layer of protection to a print's surface.
Mounting Options